Monday, November 28th, 2011
Recommended Read Aloud Books
Raising A Reader provides training for parents and educators (http://www NULL.rarbayarea NULL.org/site-support/) on interactive read alouds and early literacy. This week we highlight some great books that can that serve as additional resources.
(http://images NULL.betterworldbooks NULL.com/080/Reading-Grows-9780807568989 NULL.jpg)
Reading Grows by Ellen B. Senisi (http://www NULL.ellensenisi NULL.com/6 NULL.html)
This photo essay depicts ways parents can interact with their child(ren) to grow their brains and learn to love reading. "Senisi's photos and text combine to show parents and children that reading is learned in steps."
Help Me Get Ready To Read :A Practical Guide For Reading Aloud To Children During Their First Five Years by Susan Marx & Barbara Kasok (http://www NULL.readaloudguide NULL.com/)
This  easy to read guide includes  recommended book lists for infants, toddlers, and  preschoolers; literacy extension activities which focus on the early literacy skill development; and rhymes, fingerplays, and songs.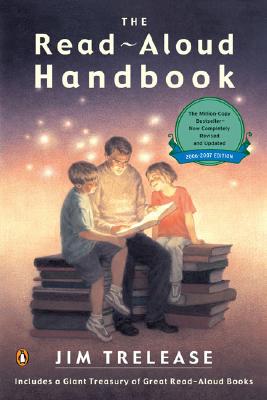 The Read-Aloud Handbook  by Jim Trealese (http://www NULL.trelease-on-reading NULL.com/index NULL.html)
A classic and indepth exploration of on the topic, The Read Aloud Handbook by Jim Trelese discusses the "ways" and "whys" of raising a reader. This book contains  an annotated bibliography of almost 1000 children's books for all ages.

Reading aloud with a children helps them  feel comfortable, confident, and competent which are important indicators of school readiness and lifelong success.  Happy reading!